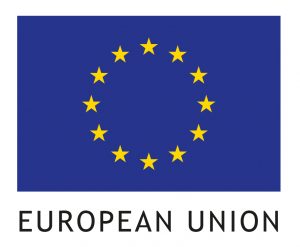 Led by the University of South Brittany (IRDL Laboratory, PTR1), the FLOWER project (Flax composites, LOW weight, End of life and Recycling) brings together 8 partners from the cross-border area, in France and in England: 4 academics (University de Bretagne Sud, INRA de Nantes, University of Cambridge and University of Portsmouth) and 4 manufacturers: the Kaïros design office, specializing in the development of bio-based composites, the Teillage Vandecandelaère Group, the leading private flax producer in Europe, EcoTechnilin, French leader for the supply of non-woven products based on natural fibers and Howa-Tramico, manufacturer of technical foam and tier 1 automotive supplier.
FLOWER aims to develop locally produced flax fiber reinforcements for the composites industry at a lower cost than existing products. The objective is to develop innovative, high-performance linen reinforcements that are best suited to the specificities of the composites industry; it will bring significant changes in this sector.
The use of composites is very widespread in industry: they represent about 20% of the mass of an automobile and almost all of that of pleasure boats. They are currently made of glass fibers and a non-recyclable resin. The products developed in FLOWER will reduce the environmental impacts of these materials thanks to their lightness but also to their local, biodegradable or recyclable character. They will completely replace glass fibers in ships and developed automotive parts. The biocomposites market lacks suitable products. Too often, reinforcements have architectures specific to the textile industry and not very compatible with the requirements of composites. This constitutes a major lock for their development.
FLOWER therefore proposes to respond to a real industrial demand by developing two main types of semi-finished products: i) non-woven reinforcements with low grammages (50 g / m2 against 200 currently) or comprising recyclable polymers and, ii) long fiber reinforcements for structural applications. They will benefit the companies of the consortium and all those who will be targeted by the transfer actions.
To carry out these actions, the consortium relies on cross-border and complementary skills. It covers the entire value chain, from agricultural fiber production to R&D and product marketing in sectors as diverse as automotive, boating and advertising. This mastery of the sector will allow the development of products perfectly suited to needs, qualitative and economically competitive.
The project is co-financed by the European Regional Development Fund (ERDF) within the framework of the European program of cross-border cooperation INTERREG VA France (Channel) / England (https://www.channelmanche.com/fr/). It has a budget of € 4 717 674,56 (including € 3 179 427,16 ERDF co-financing) and will run until 2022.
Contacts : alain.bourmaud@univ.ubs.fr – lise.dugor@univ-ubs.fr
Partners
Coordinateur : Université de Bretagne Sud – Laboratoire IRDL (UMR CNRS 6027) – Pôle Thématique de recherche « Composites, nanocomposites, biocomposites ». https://www-ng.irdl.fr/index.php/pole-thematique-de-recherche-1/   Lorient (56100)
Teillage Vandecandelaère – Groupe Depestele http://www.groupedepestele.com/pro_groupe.html Bourguébus (14540)
EcoTechnilin SAS http://www.eco-technilin.com/ Yvetot (76190)
Howa-Tramico http://www.howa-tramico.fr/  Brionne (27800)
Kaïros http://www.kairos-jourdain.com/fr/biocomposites.html Concarneau (29900)
INRA Nantes – Unité Biopolymères Intéractions Assemblages (BIA) – Equipe  Paroi Végétale et Polysaccharides Pariétaux (PVPP) https://www6.angers-nantes.inra.fr/bia/Equipes-de-recherche/Paroi-vegetale-et-polysaccharides-parietaux-PVPP Nantes (44316)
University of Cambridge – Centre pour l'Innovation des Matériaux Naturels (CNMI) https://www.natmat.group.cam.ac.uk/ , Cambridge (UK)
University of Portsmouth – École d'Ingénieurs – Groupe de Recherche sur les Polymères et Composites Avancés (APC) http://www.port.ac.uk/research , Portsmouth (UK)
Map :